Hi y'all, Amy at Naptime Crafters was so sweet to invite me to guest post, but in case you missed it...
I shared a craft using old paper, which is my daughter Amelia's favorite...paper jewelry. First of all let me just say that I just love pretty paper. I'm a paperaholic at heart, but my budget just doesn't have an open spot for a paper category right now....a girl can dream, right? So, imagine how delighted I was when I discovered that you can make beautiful things from old paper and magazines...really? I was a little skeptical at first, but "what to my wondering eyes should appear?"...Pinterest love like these..
via minieco.co.uk
via astorybooklife.com
via Apartmenttherapy.com
Aren't these adorable? I was sure I could do paper beads, so I grabbed my supplies.
Supply list: old magazines or colorful paper, glue, toothpicks, exacto knife or scissors, jewelry cord, styrofoam or cardboard lid to stick toothpicks in, extra beads if you like, and patience. First I needed colorful paper from magazines like these...
Colorful Magazines
Try to pick pages that have solid pics and not many words...and lots of color! I like blue, so I tore out a blue page. Next, with the page turned lengthwise, mark the page in 1/2 inch increments...like so....
Mark off every 1/2 inch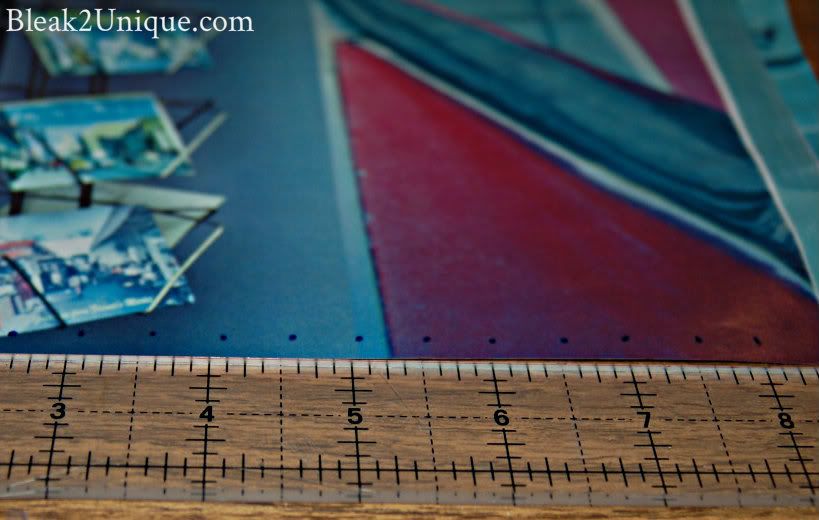 Mark off both sides of page
Once both sides are marked then use a ruler and a exacto knife..or scissors, to cut 1/2 inch triangular strips. Line the ruler so that the wide side of the triangle starts at the first dot on one side of page, and extends to the edge of the other side of the paper. The next triangle will be cut from narrow side to wide side (similar to a zig zag)...like so...
Cut across entire page

Narrow to wide...then wide to narrow across page
Once all strips are cut it is time to make a bead by wrapping the paper around a toothpick, starting with the wide end. Wrap strips tight, but not too tight or the paper will rip. This takes practice, or at least it did for me. I tore the paper the first 6 tries, but no way was I giving up...not after investing time cutting all those triangular strips! Wrap each strip like this...
Bead Seeds
Wrap strip tightly around toothpick
Once the strip is wrapped, glue the end...now it's a bead! I stuck the toothpick in a box lid to dry, but you can use a piece of styrofoam or whatever you have handy. Now, keep on rollin' until each strip has been transformed into a bead....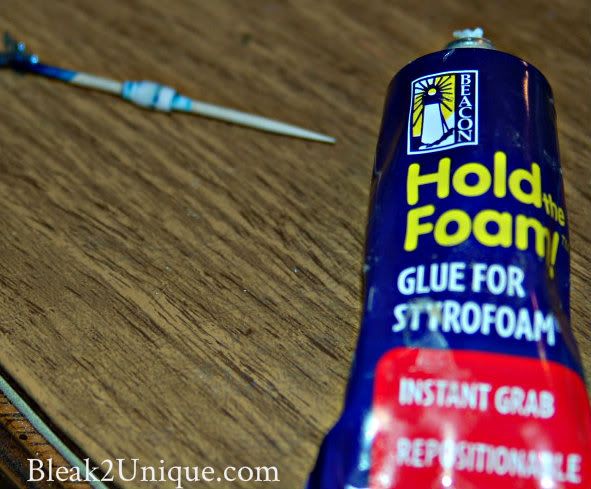 Glue end to save your bead
Beads drying
After the glue dries, you can add a coat of clear coat nail polish, urethane, or whatever clear sealer you may have...I like nail polish. I made 16 beads which is enough for an average size bracelet if you are adding spacer beads. Once the beads are dry it was time to assemble my bracelet...Like this...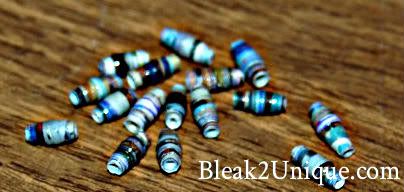 Finished paper beads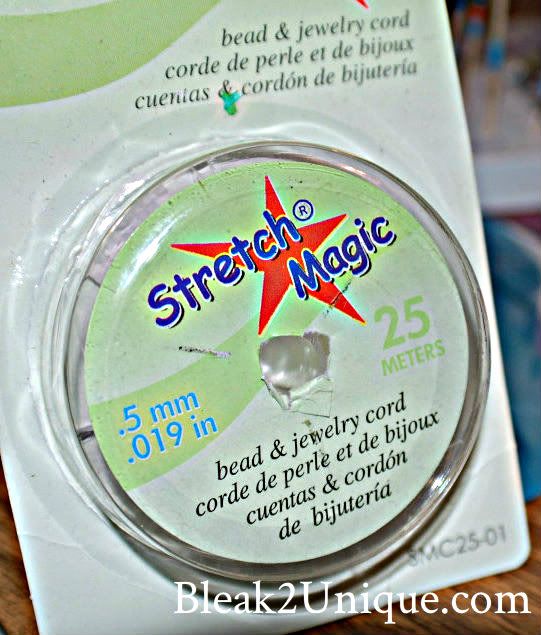 Jewelry cord
Extra silver beads for bling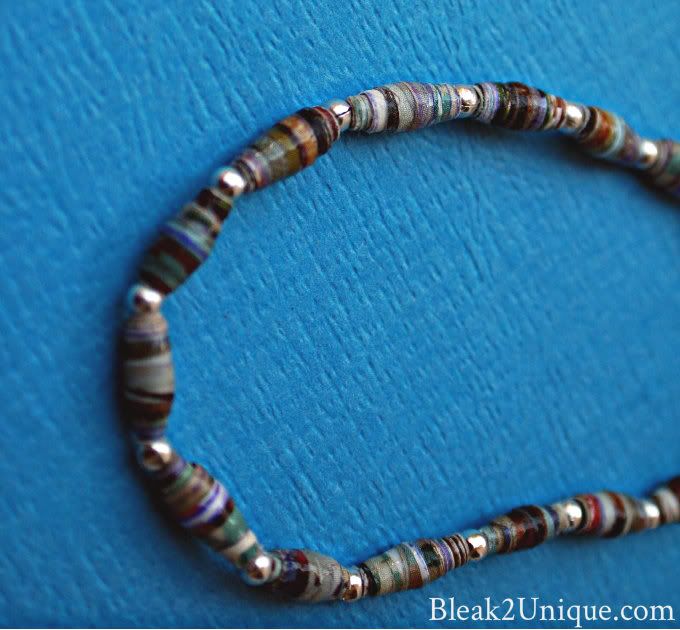 So Cute!
Love it!
Hope y'all enjoyed my paper jewelry craft as much as I loved sharing. If so, you may like these too...
Song Birds
Linking up here...