Hi Y'all!
Please welcome all of my wonderful sponsor swaps for May. Stop by and visit all these fabulous ladies, and follow them all over blogland...see ya there!
"Hey everyone! We are Kyle and Lisha from One House, One Couple. We bought, fixed, and sold our house for a profit during the recession, and we're finally documenting all our hard work on our blog (mixed with some personal posts about life). Come on over and stay awhile. We love getting new visitors and we hope you get all the DIY inspiration you need! See you soon! ~ Kyle & Lisha" - Blog | Twitter | Facebook | Pinterest
_________________________________________________
Hello! I'm Shannon and I blog over at Bungalow960. I started Bungalow960 as a place to document the happenings in renovations and improvements in the 1924 American Bungalow that I share with my boyfriend and our two cats, but it has morphed into a place where I share snippets of my life. I hope you'll stop by for a visit!
Welcome to Our Cozy Cubbyhole. It's small but it's ours! Follow our nesting adventures full of DIY projects, crafts, life, and love in our apartment in Los Angeles. My name is Erika and I happily share a great one-bedroom apartment with my boyfriend, Walker, and my dog, Bo. I love living simply and enjoying the little things. This is where I get my style- simple, cozy, personal, a bit reminiscent, and happy. Our home is a peaceful oasis away from the hustle and bustle of the city. And you are always welcome! :)
Blog:
http://www.ourcozycubbyhole.com
___________________________________________________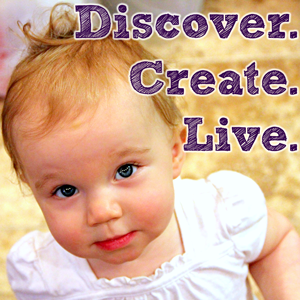 Hi guys, I'm Kate over at
Discover. Create. Live
. I'm happily married to my high school sweetheart Wes, and we have a beautiful little girl Hayden. We love to blog about our family, gluten free cooking, and lots of different projects we do to help beautify our home. In addition I like to post different printable "graphics" each week as well as the things that inspire me. I love finding new people to interact with, so feel free to check out our blog, and leave a comment so we can check out yours too! –
Blog
|
Twitter
__________________________________________________
"Hi everyone! My name is Rachel and I am the owner of Get Neat. Get Neat is a professional organizing company based in the Washington DC metro area (including VA and MD) designed to help people create a balanced life by finding an organizational system that is simple and functional. We would love it if you stopped by and visited our site and blog! Check out our services and blog at http://www.get-neat.com; follow us on Twitter
@Get_Neat
; like us on our Facebook page at
https://www.facebook.com/pages/Get-Neat/379877282026884
; or follow us on Pinterest at
http://pinterest.com/getneat33/
. Hope to see you soon!
" –
Blog
___________________________________________________
"I am a twenty something student who loves design, food, fashion, and art. Don't hesitate to say hi! Dorian & Maine is currently the center of my networking mayhem – you can find me on
Tumblr
,
Pinterest
(of course!), and
Twitter
. I love reading and writing blogs, and getting to know the people behind them. I don't really have one set style in any areas of my life. Rather, I love so many and it really depends on my mood for the day. I am currently busy with a half load of school work, organizing my apartment, and looking for a job to hold me over till summer, when I can go full time. I hope you enjoy my blog, and feel free to point me toward yours!" –
Blog
____________________________________________________
"Hi! I'm a newlywed housewife from Richmond, VA. My husband and I met as kids and dated all through college before getting married in April 2011. We love traveling, watching movies, hanging out with our friends, cooking and Star Wars. My blog, Attempts At Domestication, started as a way to keep my college friends who are scattered all over up to date on my life, but I've really gotten into the whole DIY blog thing. It keeps me motivated to try new things and to actually make the things I pin on Pinterest. I do posts about my attempts at DIY, crafts, throw in a lot of random stuff about my life and share recipes from time to time too. My husband and I are in the process of buying our first home (we close on Feb. 15!) so the blog will definitely shift focus to mainly home decor and DIY after the big move." –
Blog
|
Twitter
|
Facebook
|
Pinterest
_________________________________________________
This blog is here to show you that you can decorate, craft and keep up with fashion all on a budget! And just so you know, I can't sew and have no special skill set, so, If I can do it... you can too!