My work schedule has changed temporarily, so I have been blog-absent! I have missed all the latest news, projects and parties, but sometimes life just takes over. In my absence, several of my blog friends featured me and I just wanted to take a moment and say....
Thank You!!!
Kelly at Here Comes the Sun featured my Mercury Glass ...Stop by and join Kelly's party!
Over at The Gunny Sack , Tonia featured me too...head on over and check out all the fabulousness!
Jen over at The Consigner Designer nominated me for the Illuminating Blogger Award, and as soon as I am able I will pick five more illuminating bloggers.....thanks Jen!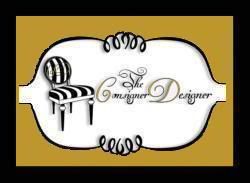 I would love if y'all stopped over and visited each of these fabulous blogs....join the parties and check out all the great ideas....tell em' I said Hi! Thanks again