Vintage drawer pulls and outlet cover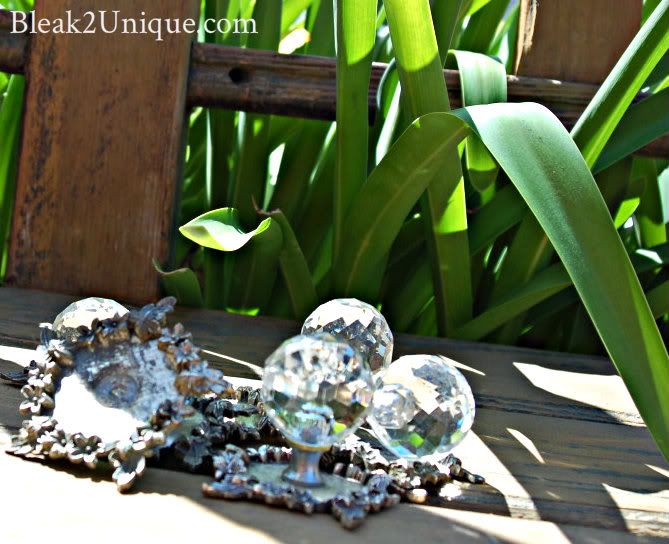 Glass knobs with all the trimmings
More great knobs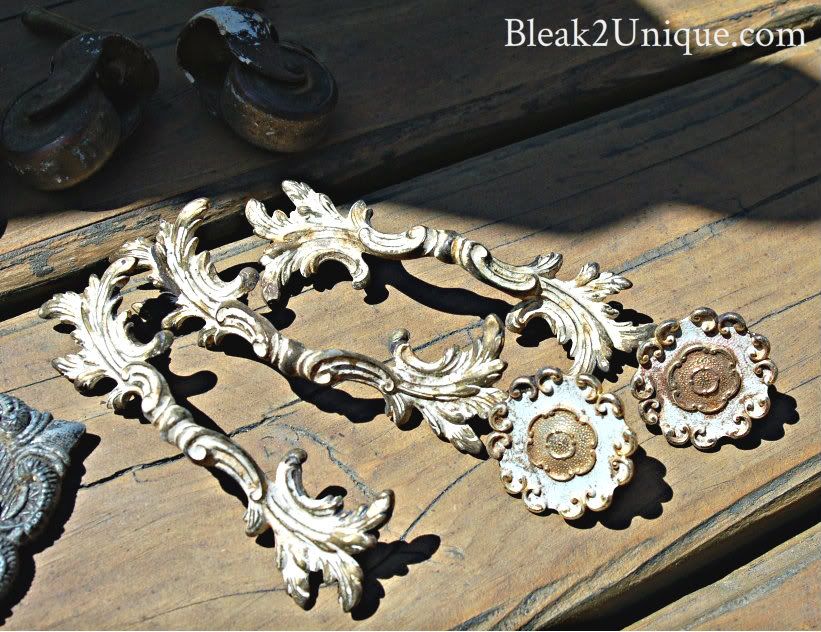 Vintage love
If I hadn't found anything else I would have been happy with my knobs, but my good fortune continued with more goodies...check em' out....
Vintage Metal frames with domed glass X 2....$1.00 each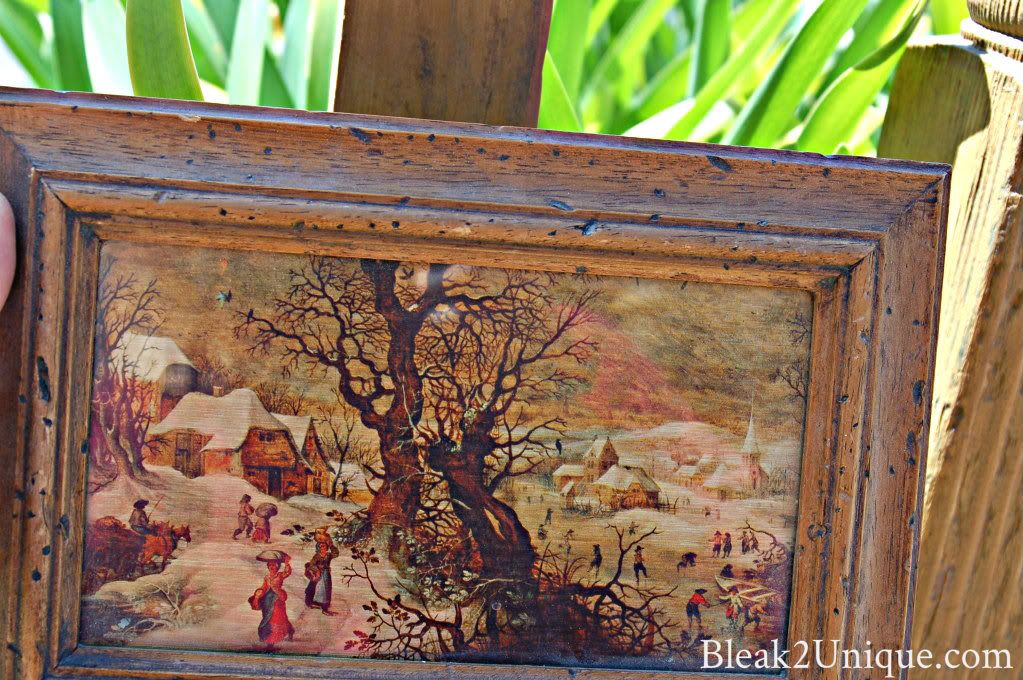 "Foil" prints from Italy X2....$.50 each
Peacock Napkin holder....$2.00
The last find was on a whim and my husband laughed when he saw them...NO I don't know what I will do with them or where I will put them, but I loved em' just the same...let me know if you have any ideas for these fun finds...
Tangerine IS the color of the year, ya know!
Paint it?...Dip it?....HELP!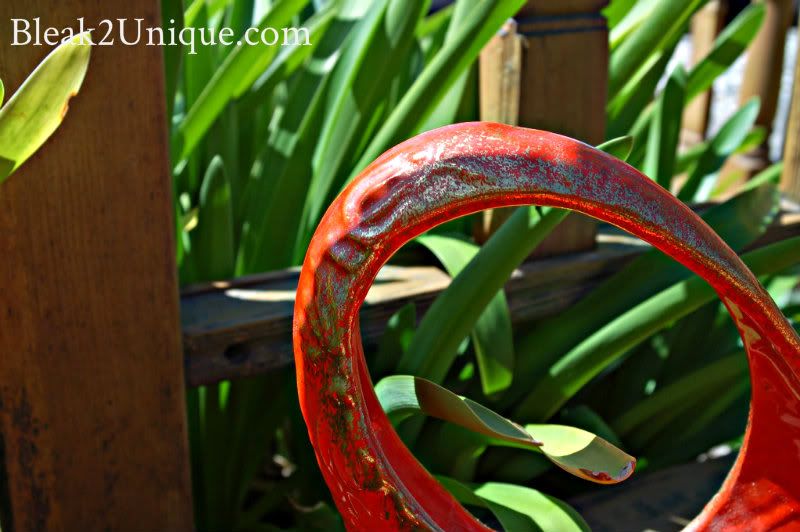 I like her curves....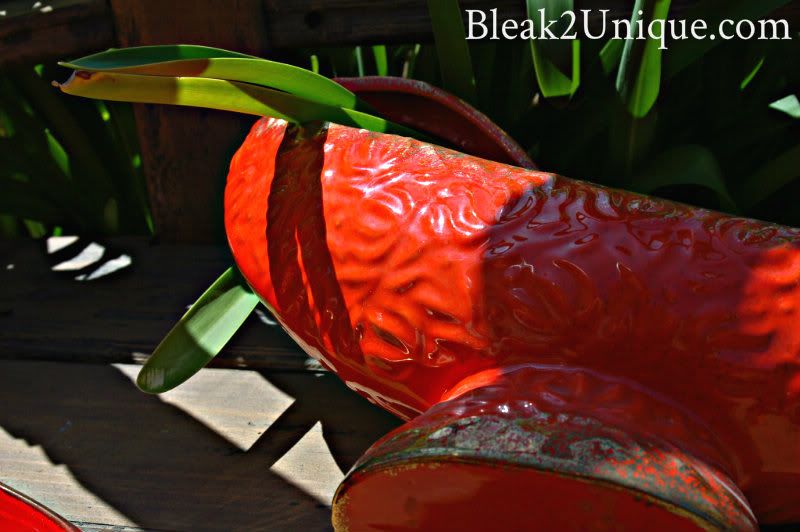 ...and texture!
So whataya think of my finds and PLEASE suggest places to put this stuff...besides the garage. I love all your ideas and suggestions.
Linking up here: