I hope everyone had a wonderful Mother's Day! I just relaxed and spent time with the family, which is kinda why I'm posting....my Mother's Day card!
Amelia, my future Hallmark writer, made me a card...
Front (the galaxy?...really?)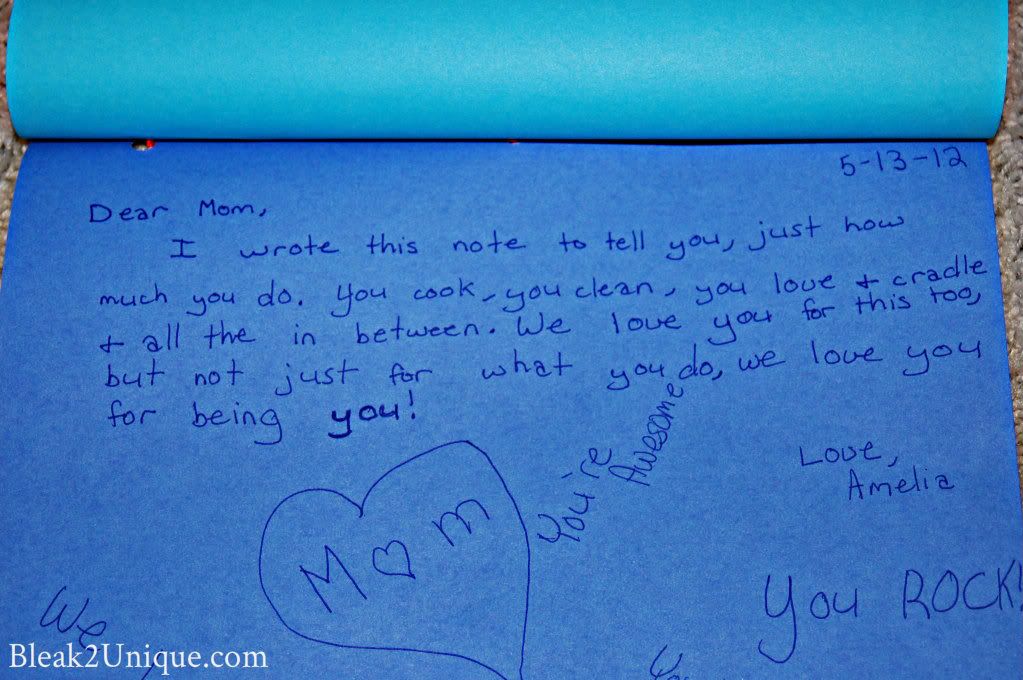 My poem...love it!
She writes:
"I wrote this note to tell you,
Just how much you do.
You cook, you clean
You love and cradle
And all the in between.
We love you for this too,
But not just for what you do,
We love you for being you"
Thanks for letting me share one of my treasures!