Okay I am stumped! I have had this thing (can you tell me what it si?/) on my table for 3 days...I stare at, turn it over, and...NOTHING! I just can't get a vision for this thing. Don't get me wrong, I really like it, but I feel a need to do something to it....paint it?, wax it?, leave it alone (that is the scary choice)....So I have to ask...What would you do????? No really I need help here. I know that as a DIY blogger I am supposed to know what to do...Create! But sometimes I just draw a blank...like now! Here she is...whatever she is I like her! By the way I found this buried in my Mom's backyard....go figure! It is shaped kinda like a shallow bowl, but it is pretty big.....a foot wide, and almost 2 feet long (only 4 inches deep). Go ahead...let your creative juices flow......I'm waiting... (patiently, since that is my 2012 word)
Lots of dirt...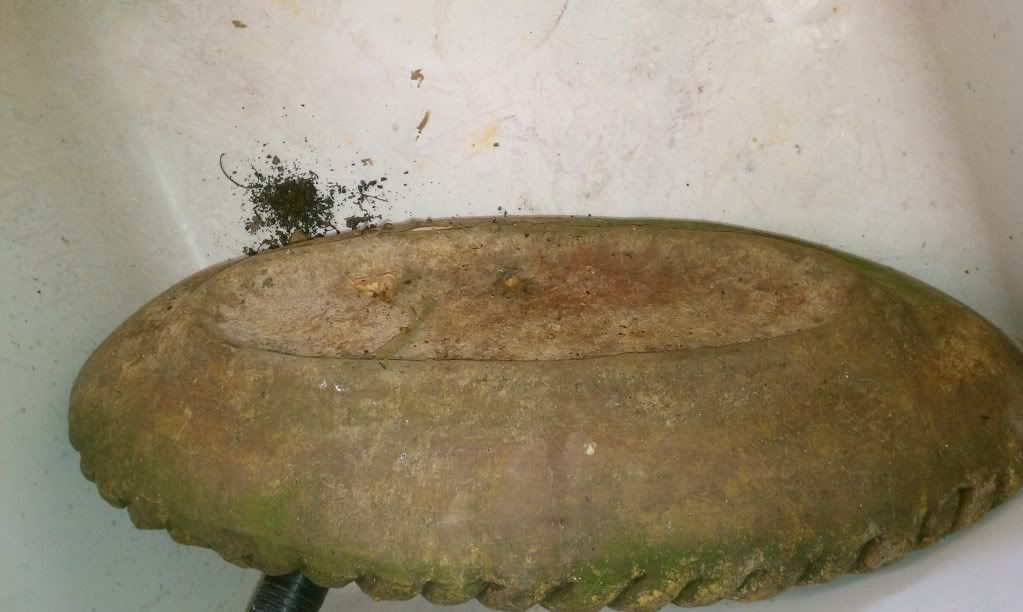 Needs my help...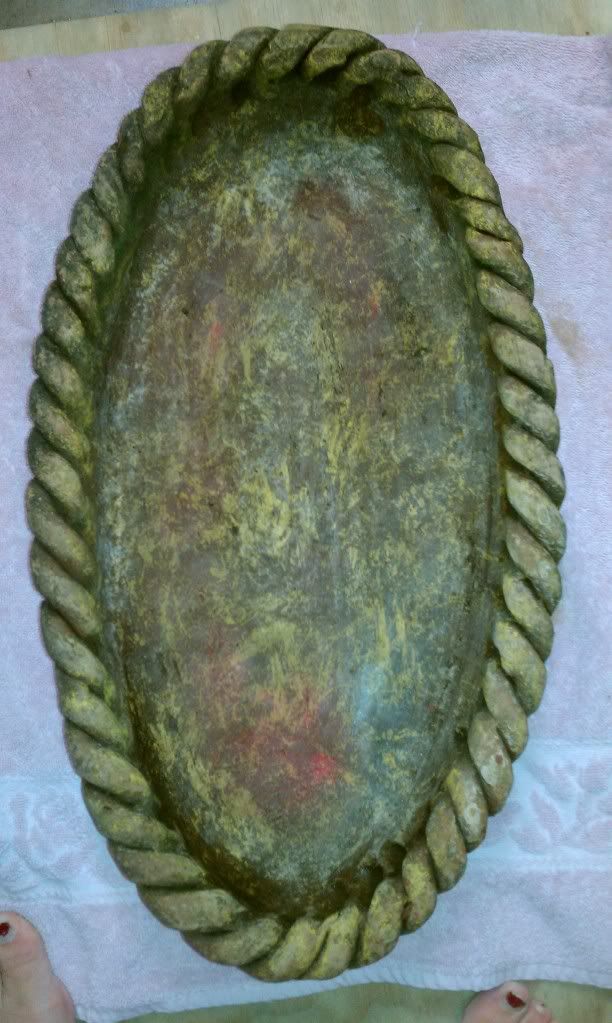 Cleaned but still rough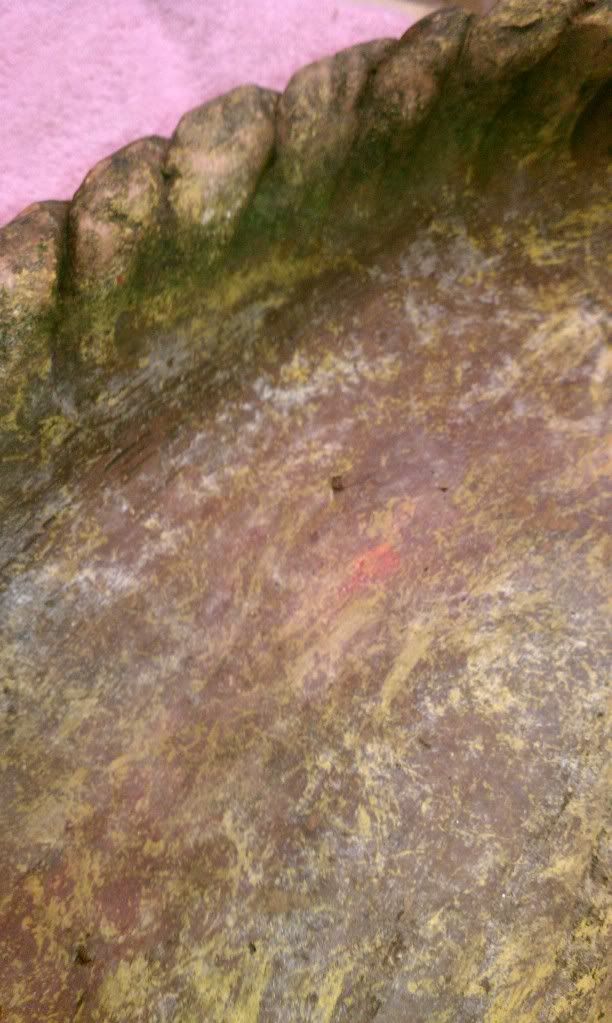 Very Textured and various colors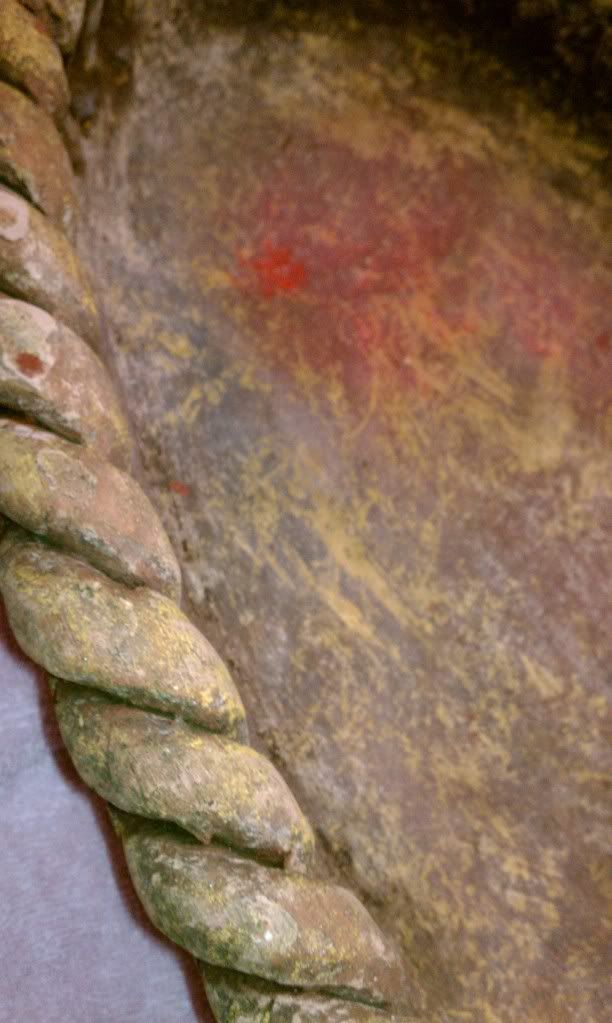 Love the rope look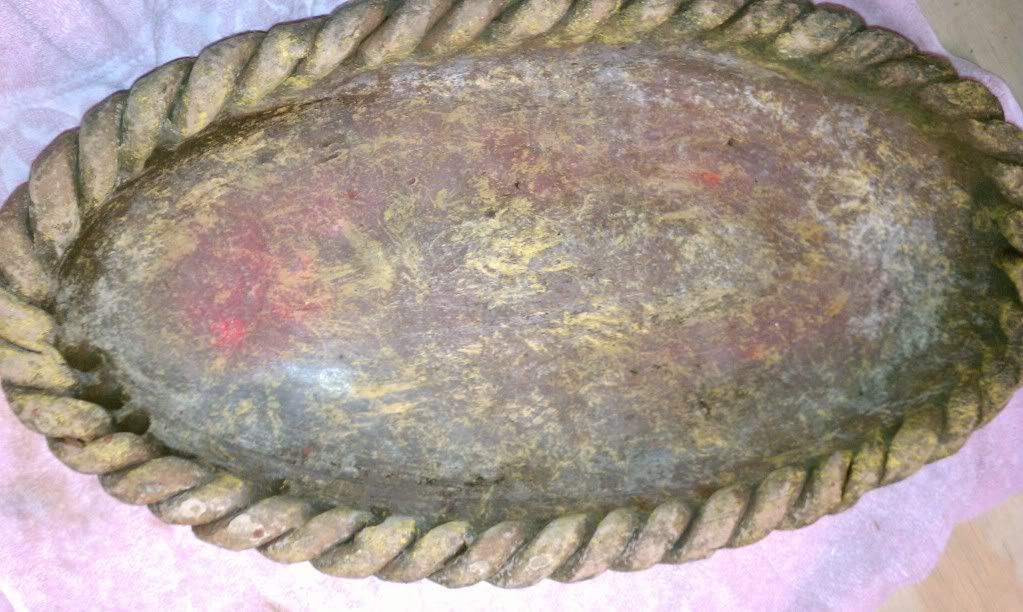 Love it? Hate it?
Okay, now it is up to you....What do you think I should do with this find? I truly love and appreciate each and every comment, so don't be shy....Talk to me!