I am honored to share that I am the proud recipient of the Leibster award. Carrie at Comfortably Carried Away. recognized my little ol' blog...Thanks Carrie!
Are you familiar with this award? Well, the Leibster (German for favorite or dearest), is awarded to "up and coming" bloggers who have less than 200 followers. Since this is awarded by other bloggers who enjoy their blogs...it is quite an honor. In return, each recipient chooses five other bloggers to recognize, and award the coveted Liebster Award to...share the love, right? I have picked 5 wonderful blogs that I think you will enjoy like I do....
And the Winners are....
Pitter & Glink
Bethany is the greatest...love her blog...you will too
The Brown Eyes Have It
Kimberly is quite a crafty gal, and talented mom of 6...go on over and see.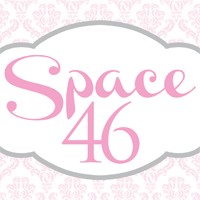 Space 46
My will amaze you with her talent...check out all the great projects
Jordann is an awesome DIYer...check out her transformations
Eleventh House
Tammy has lots of great ideas to share...check it out
Thanks you all! I love all the inspiration and look forward to seein' you again soon....Take care and God bless you....Now, go share the love!