Hi Ya'll, come on in...
I went to garage sales this weekend and WOW....lots of great projects finds for our new home. I picked up some "sticks" (just need the candles)
....now check out the transformation by rolling your mouse over the picture below (Thanks to Kristi @ www.addicted2decorating.com for this great blogger hint)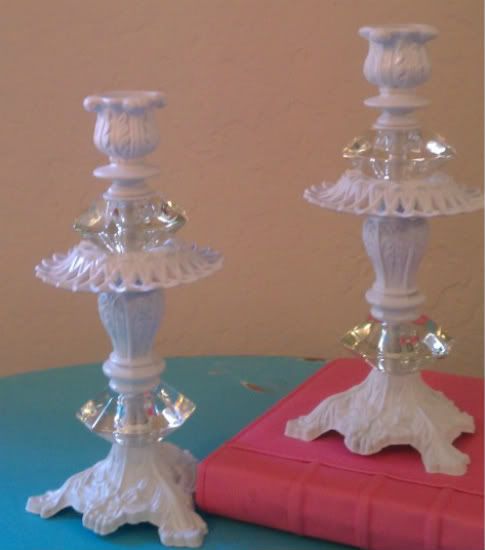 Now check out the process...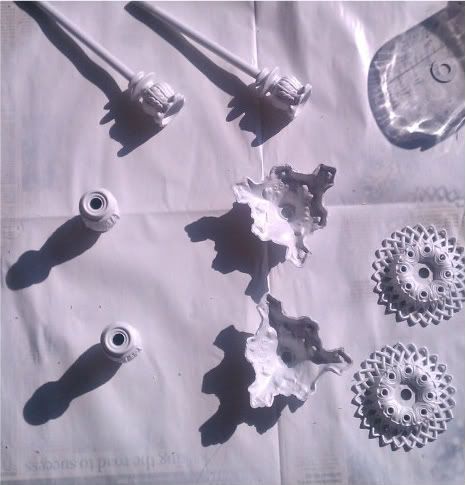 Take apart...Clean....Prime
Painted with 3 coats Rustoleum after cleaning...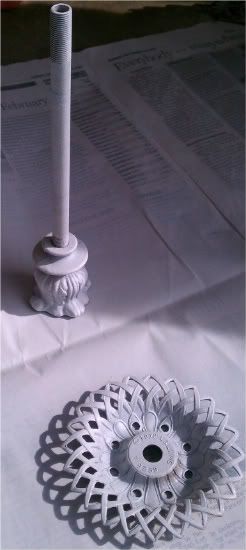 Ready to Reassemble
What do you think?
The total cost of the project was $1...I had the primer and paint on hand.
Tell me what you think...I love comments!