Hi Ya'll, what a busy week!
I have been working (nights), trying to finish projects, making wreaths, painting, lovin' on my family, and trying to figure out the technical side of Blogging! I hope ya'll liked the wreaths....so much fun to make (and eat). I bought too much candy though, so while I was at Target (one of my favorite stores), I saw these adorable buckets...only $1! Now I have a cute way to put out all my leftover candy. So cute! Just what I need...more candy:(
I have been busy linking up to parties, and I am so impressed with all the talent out there....hope to meet more of you soon.
My helper and partner in decor is my sweet daughter Amelia, and she would like to "guest" blog a little, so I said....SURE....Here she is: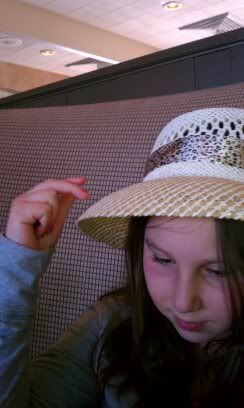 Thanks mom...I have to disagree...we do need more candy. I absolutely love Target and I always have to check out the $1 aisle. It was pure luck when we found those adorable little buckets, but I think I am the luckiest... I found a positively perfect little turquoise bucket with a snowman on it. That one went into my room. And I also have to say... It rocks to be my Mother's helper and I think I love doing the projects at least half as much as she does. Veg out, AJ