Have you ever spent hours in front of your computer trying to accomplish a
"tech" task? Do you scream, cry, pull your hair, and request prayer from friends and family?
Have you emailed random bloggers for help?
If this sounds familiar then I am glad....
cause' then it is not just me! After thousands several attempts to add some "favorite" posts to my sidebar I was about to give up. I either got a picture with no link, or a link with a, "photo has been deleted" box.....SOO Frustrating!!!! But then a miracle happened...No seriously this is a miracle tool, so I just have to share.
I found a site that does all the work for you.....
except coming to your house to copy and paste.
If you know how to type code and link with no problem then you may want to check out one of my other posts,
BUT if you are tech challenged like me then this is the post for you!
Check out these picture links....each one takes you to that post...AWESOME!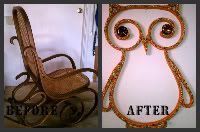 \\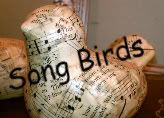 How did I do this?
With the aforementioned Miracle....A link generator!
All you do is copy and paste the site URL, and the image URL....That's it! You click the submit button, and POOF...you get the code. Are you excited, skeptical, doin' a little dance like me? Here is the moment you've been waiting for....
To Generate your own PERFECT code go to
My Space Gens
Go ahead and try it and tell me what you think. I was so excited I had to tell the blog world first....but you need to browse cause' there are some more miracles to be found....did you find any? Do you know of any other "tricks" ....come on, Share!