How do y'all thrift? Do you go looking for something specific, or do you go with NO idea what your going for? Every once in a while I am on the hunt for that special something, but most of the time I 'm just looking for stuff that I love...or at least really like. On one of my thrifty trips I discovered a new love, and each one was only $1.00. What did I have to lose...except $2.00 and a little space in the garage. I paid my $2.00 and became an instant "trophy" wife...a wife who loves trophies...like this one...
I like the moose
There were two of these trophies, and I thought....bookends! I removed the metal plates, cleaned em' and then grabbed a cute stencil...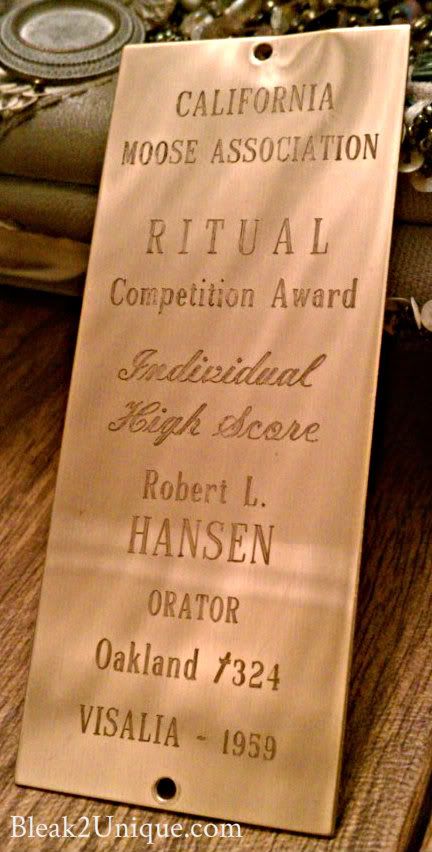 Thanks Mr. Hansen
Cleaned and ready to stencil
Fun stencil
Found this tool to etch a design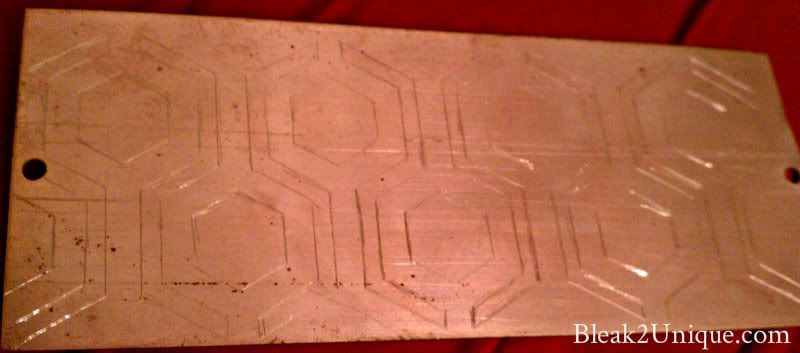 Done!
Before putting the plate back on, I used some of my yellow paint from my
Game Cabinet
to brighten em' up. So here they are in all their glory...
Who needs a deer...I gotta moose!
Don't ya just love a little bling...I see I forgot
to add a screw...oops!
All my books are already packed, so games will do
See my favorite movie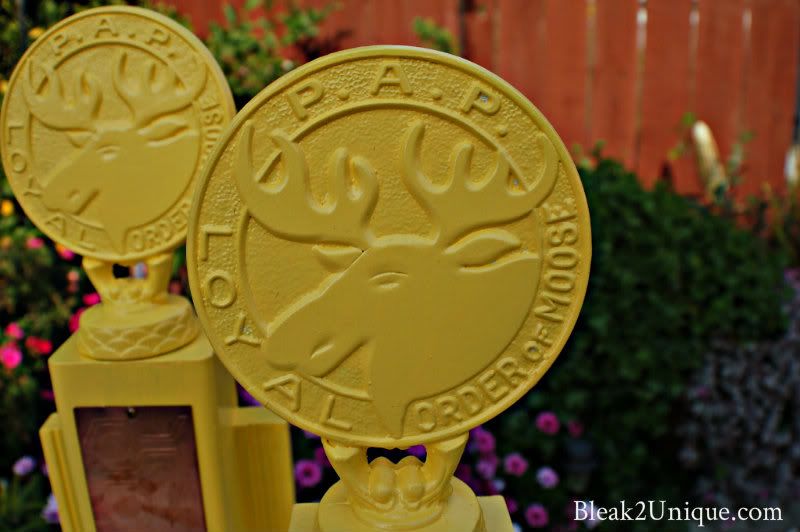 Do you just love yellow?
Thanks for stopping by...I love comments so tell me what ya think!
Sharing at these fabulous parties: