Hey Y'all ! It is my birthday and guess what I got? Well first I got 3 features this week for my

Heart Bench

...WoooWhooo! Thanks so much to Mandy over at
The Project Queen
where she has a fantastic party every Tuesday. Hop on over and visit her blog and follow her so you don't miss out on all the creativity...
Another thanks goes to Beckie at
Roadkill Rescue
where she features fantastic DIY rescues with wit and style. Hop on over and follow her. Don't forget to submit your latest, greatest rescue.
And finally, a big thank you to Rose over at
The Craft Guild where she shares crafts, tutorials and all things DIY. Hope over and join her party.
Now for the my DIY birthday! Why a DIY birthday? Well, cause' what other kind of girl would want a paint sprayer for her birthday...YEP, I got a paint sprayer, and I am so psyched! Before deciding on what kind to get...or telling my sweetie what to get, it IS a present after all, I had to do a little research. I didn't have to go far though cause' Cliff, my sweet husband, used to be a paint contractor...lucky me! I wanted something that would give a beautiful finish on furniture, and according to Cliff I needed an HVLP (High Velocity Low Pressure). If your looking you can find these in a variety of prices from $60-$800 for the portable equipment. Here are just a few mid range...
Wagner 0515000 Airless Pump
$145

Campbell Hausfeld HV20022
$161
Graco 257025 Project Painter Plus
$237

Campbel Hausfeld HV3500
$620
This is a very small sampling of what is out there, but since I plan on painting in the garage...or my dream shop, I am okay with a stationary system. Luckily we already have an air compressor, so all I needed was a spray gun kit. Here is my new paint spray system...yippee!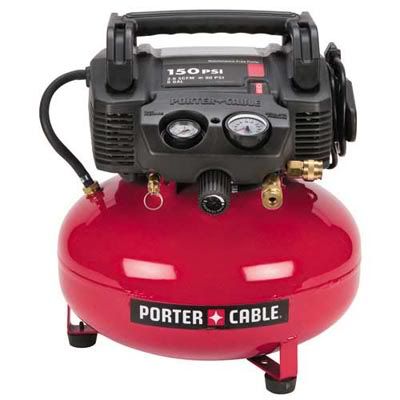 Air compressor ( we have one)
$170
Paint love
45 Things to love
She even has her own case!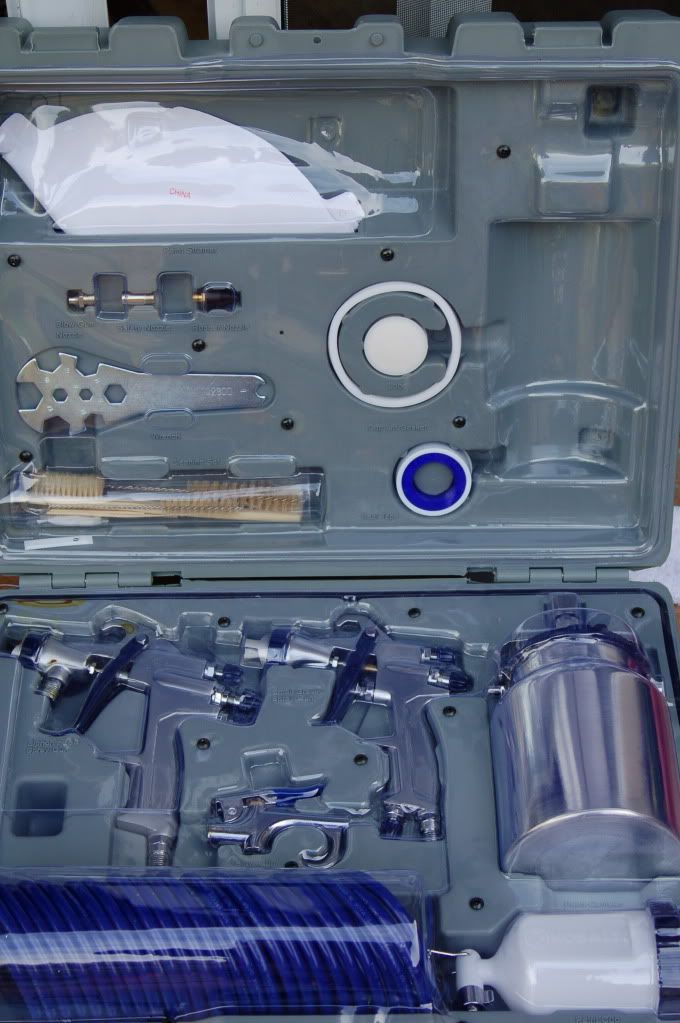 Hope it is not as complicated as it looks...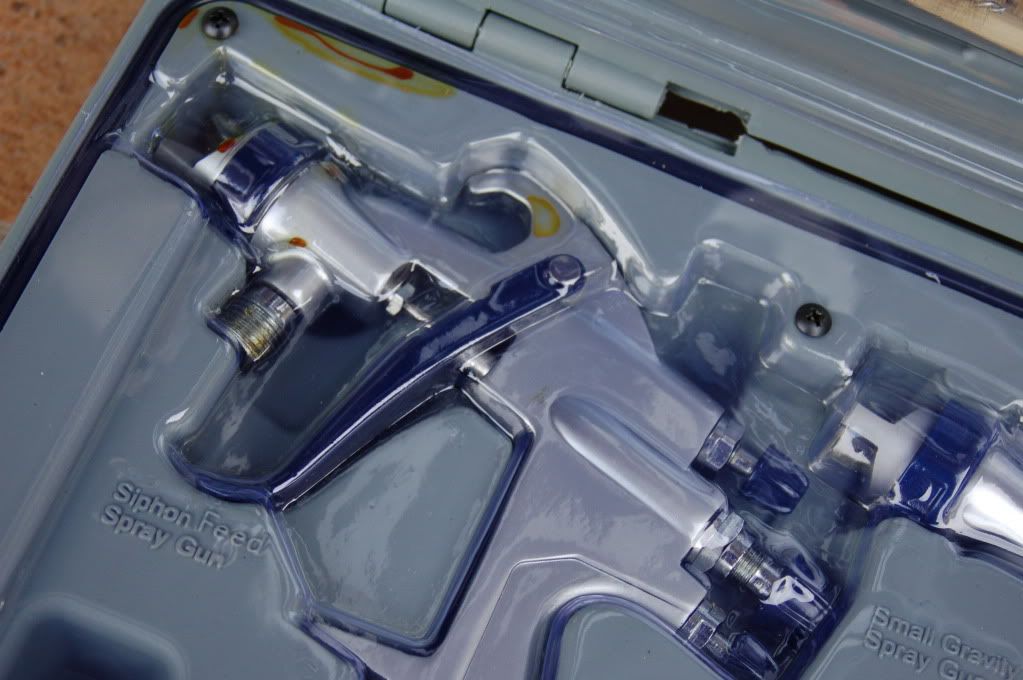 It has 2 guns...double the fun!
Every girl needs a pretty shiny spray gun...$60 worth of love!
My family thinks I'm a little nuts, since I stopped the party to grab my camera for blog pics...I'm not sure what is more funny...the family shaking their heads while I snap shots for the blog, or my choice of gifts. I say choice, since around here we let each other know what we want, so we always get something we like...plus I do NOT like surprises! So there you have it! I also got 2 new drop cloths...LOL, and a new pair of shoes for work...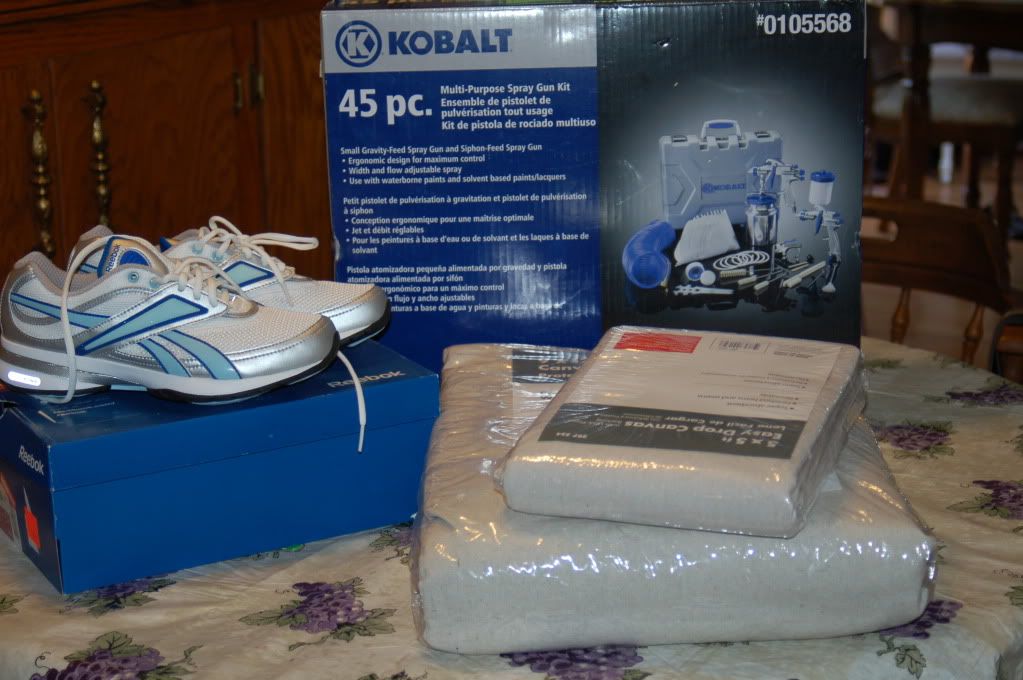 All my great gifts...Happy Birthday to me!
So do any of you have an HVLP system? What do you have and how do you like it? I am anxious to try out my new toy. I love chalk paint and the distressed look, but there are some things that need fine finishing...hope this does the trick. Tell me what you think and what you have been creating lately.