Do y'all like to play board games? Us too! We love playing games, but what do you do with the games when your finished? This has been my dilemma for a while, especially living with mom in an 1100 square foot house. So what is the solution...
drag in another piece of furniture!
Not exactly the solution my husband was hoping for, but I had an idea...a fun one! I found a $10 cabinet on CL and I knew it was perfect. It looked like a vintage cabinet, but actually it was built by the seller and vintage legs were added. It looks great as is, but I don't have to feel guilty about "destroying" an authentic vintage piece. So here she is in all her glory...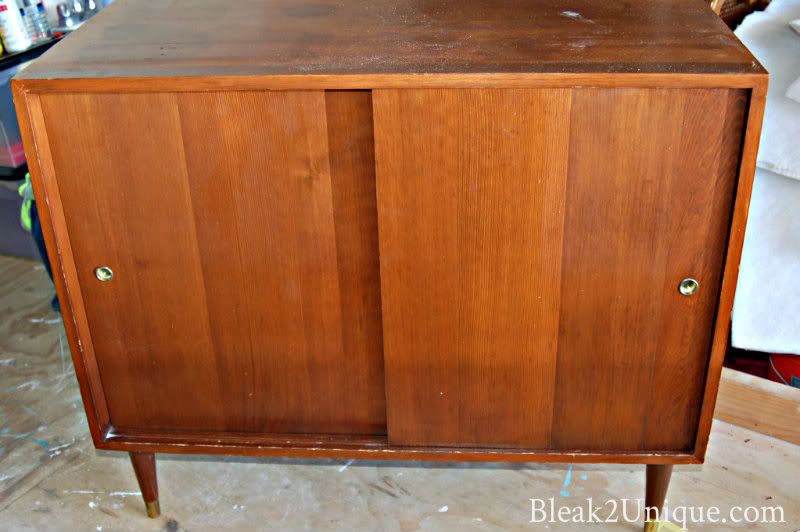 Craigslist find
She has a shelf...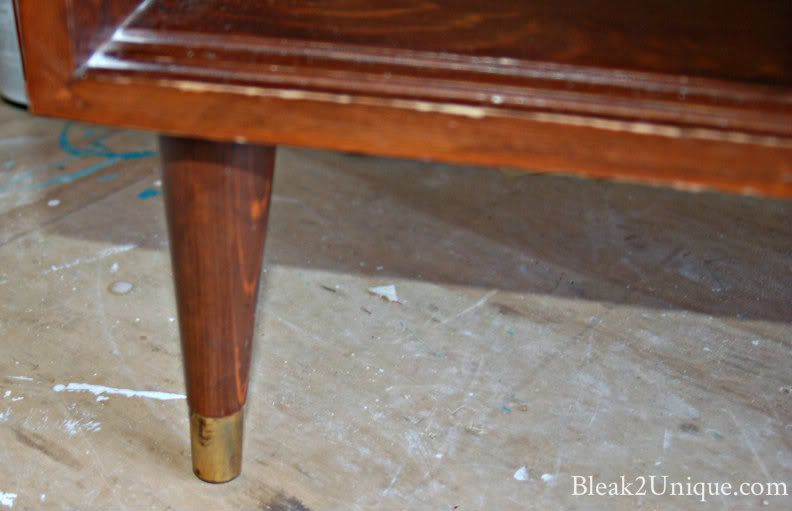 ...and great legs!
I was so psyched to find this piece...it was perfect for my "game" plan. I just needed to gather more supplies so I could get started. So back to CL where some guy offered over 300 board games for 50 cents each...I didn't need 300, but I did pick out 3 or 4 that had lots of cards and money...why? Cause' a game cabinet needs games. Imagine my husbands surprise when after dragging him out to pick up old games, he finds me slashing the games to pieces with my exacto knife. Once again, I got the head shake, but I didn't care cause' I had a plan...a good plan! I cut and slashed until I ended up with a pile of fun paper...like this...
Miniature Monopoly game board
Sorry game label, lots of money and property
Now that I had my paper ready it was time to prime my pretty cabinet...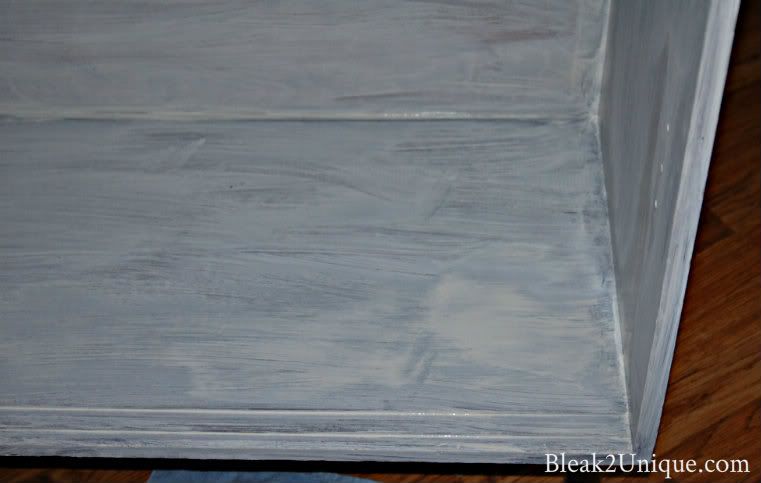 White is not her color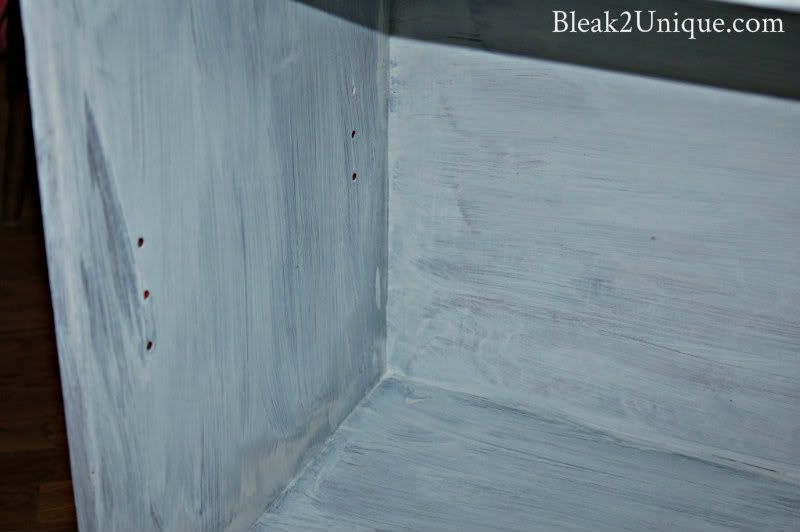 She needs some color
After priming
I was ready to decoupage with my homemade decoupage mix...equal parts of glue and water...easy peasy!
I grabbed all my cute paper and randomly placed money, property deeds, and other Monopoly game stuff on the top with my decoupage...I'm rich with play money....
Billions...if only...
Monopoly love!
At this point Cliff is still shaking his head
All about "Life"
One of our favs is "Sorry"
Once all the decoupaging was complete...and dry, I grabbed my little can of sunshine to finish her off...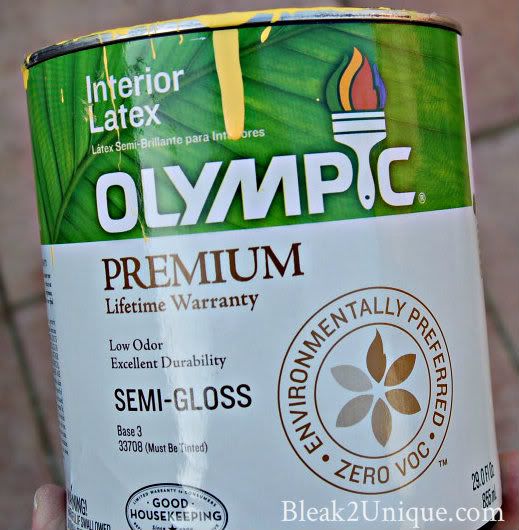 Canned Sunshine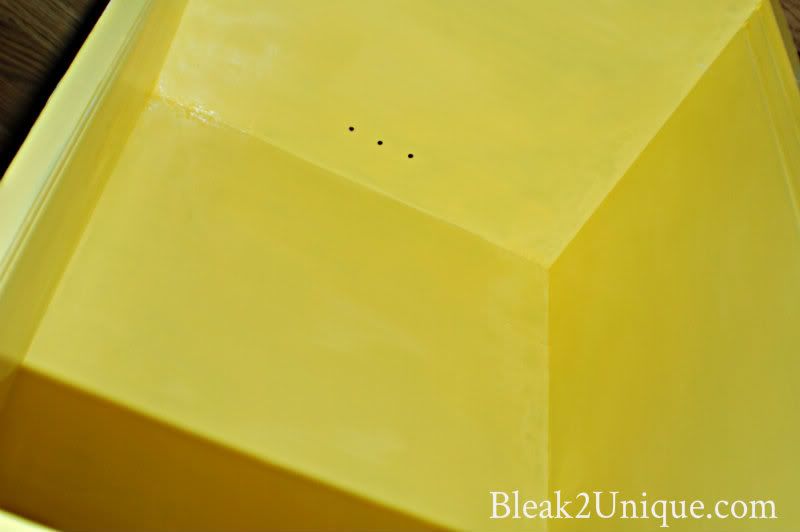 First coat ...don't ya just love yellow?

I decided to leave the legs unpainted, but I touched up the brassy tips with some gold acrylic...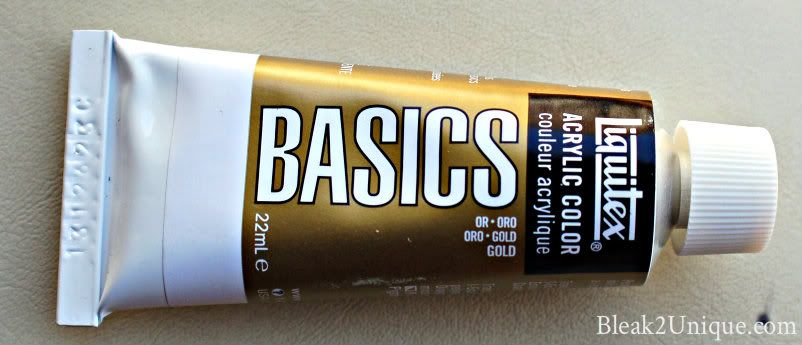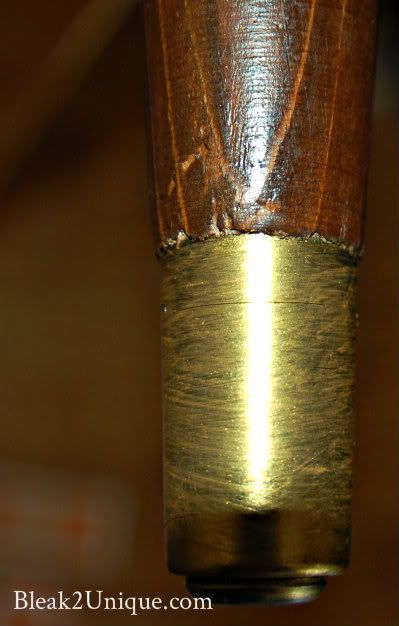 Do you ever feel like you spend way too much time waiting for paint to dry? After the "paint wait" time I brushed the whole thing with a coat of urethane...
Nice satin finish
More waiting for things to dry... at least 24 hours for urethane to be touchable...and 3-4 weeks to cure. As y'all know I'm a little impatient, so after 24 hours I was past ready for her photo shoot. I put her together, took pics and then undid it all to allow for more dry time. Luckily I left no marks or evidence of my impatience. Without further ado.....here is our new game cabinet...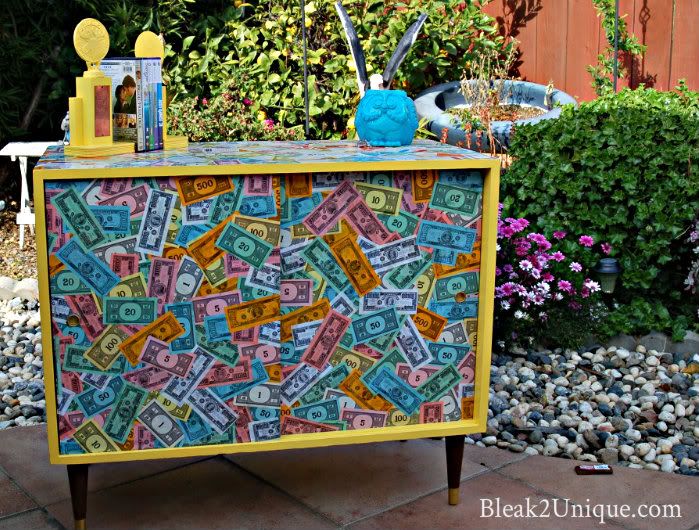 Tah Dah!
Perfect for all our games
Money, Money, Money
Fun in the Sun
Like the bright accessories?
Left side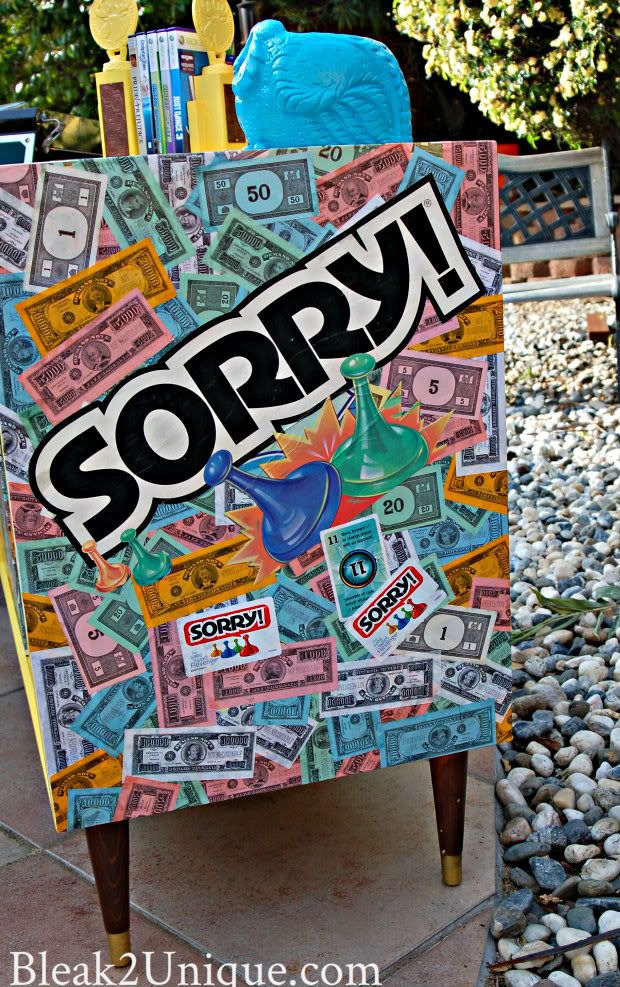 Right side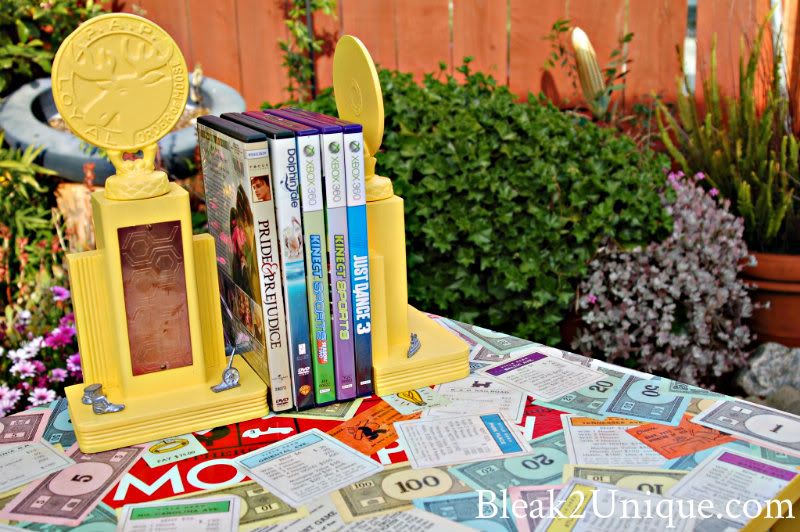 See my bonus finds?...check out the next pic
Great vintage Monopoly tokens...
I scored 4 vintage tokens in all...yippeee!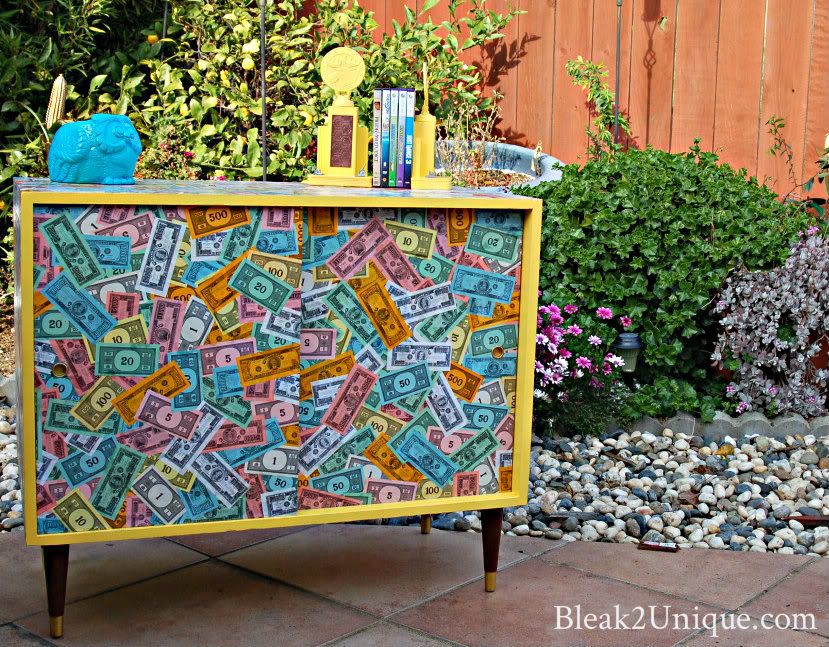 Do ya like?
Since I can't just do one thing at a time, I worked on the accessories while waiting for paint to dry....ya can't just sit still, right? You can see my post on the bookends
HERE
Tell me what you think, what you would change, and whatever else you want to share. I just love hearing from you...Until next time,
I'm sharing with all these fabulous parties: