Hi Y'all, I'm ready to get busy with a new project, how about you? I picked up a couple of "love birds" at the dollar tree with the plan of painting them white. I love all the cute white accessories out in the blogoshpere, and I couldn't pass up a chance to make a set of birds for $2! Sometimes things don't go as planned, BUT even better....
Here is a glimpse of the original "sand" birds....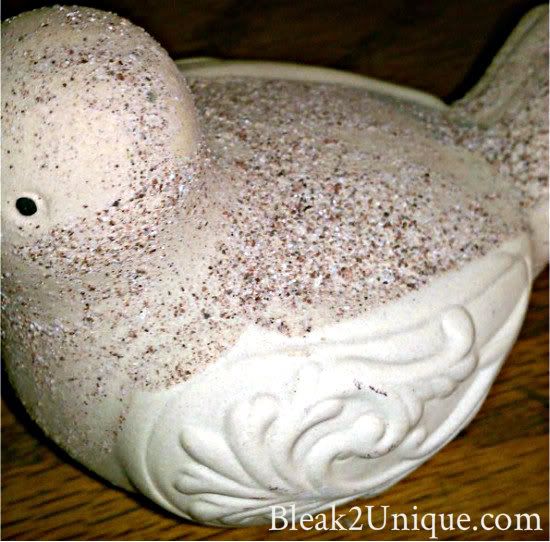 Sand bird????
As you can see they are not the cutest, but pretty good for $1. I assume they landed at the dollar store because some creative genius decided to put glue on em' and roll em' in sand....NOT the best idea! Maybe if they were completed covered in sand...a beachy theme? Anyway I was not interested in beach birds so I started sanding. I believe the sand was applied with gorilla glue....but I finally managed to sand em' enough to prime...
Primed
These were taking way to much time to prep, but I needed smooth so I sanded AGAIN!
Unfortunately, the second sanding was not any more successful. So what's a girl to do when Plan "A" fails?....Forget the plan and move on!!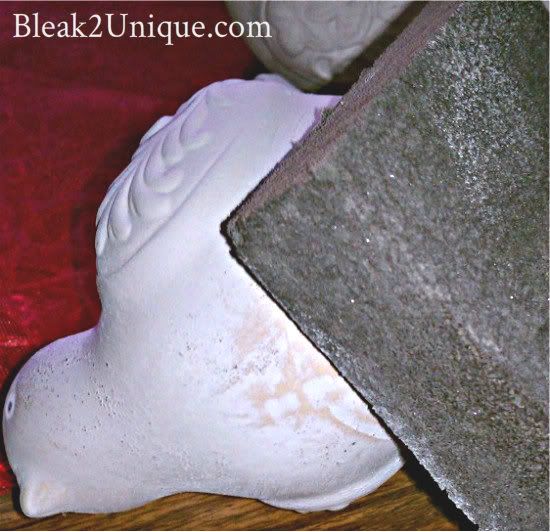 More sanding...
Still not smooth!
Since these were not going to be "love birds" I decided to make them Song Birds! I have seen lots of book pages, and music pages used for EVERYTHING on Pinterest, so that was the new plan....Here goes...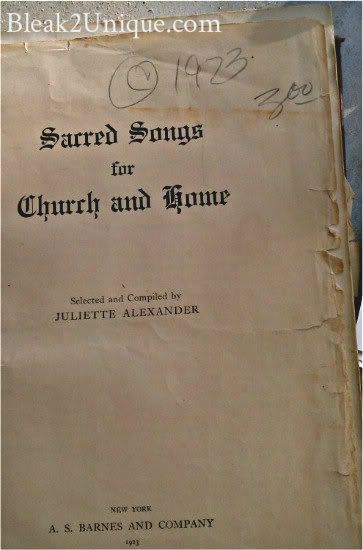 Old hymnal....love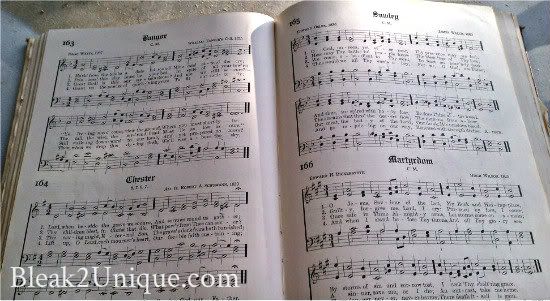 Music lover
Song Birds need music so I grabbed my garage sale Hymnal and removed a few loose pages...found the glue, and got to work....
I mixed up some glue and water, tore some pages in small pieces, and put them in the bowl to soak. After a couple of minutes I started placing the page pieces on my new Song bird....repeat, repeat, repeat!
Just glue and water
Not sure yet...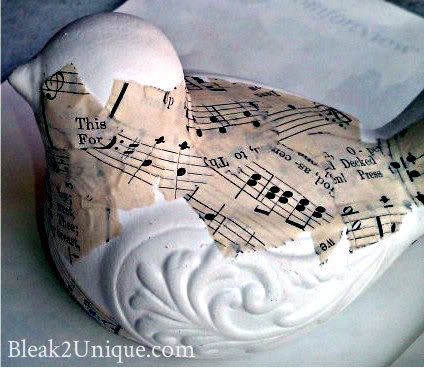 Getting better...
After I finished covering the cuties, they looked too plain so what next!...Urethane!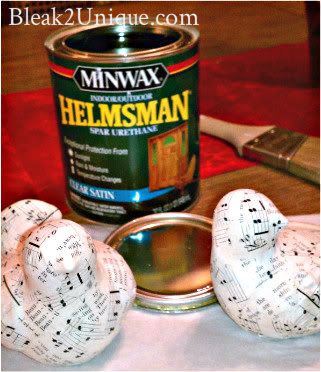 Need a little something...
I expected the satin urethane to give a satin finish, but I got an unexpected surprise. The urethane accentuated each layer, and gave an antiqued look....I just love when I get Great Surprises!!!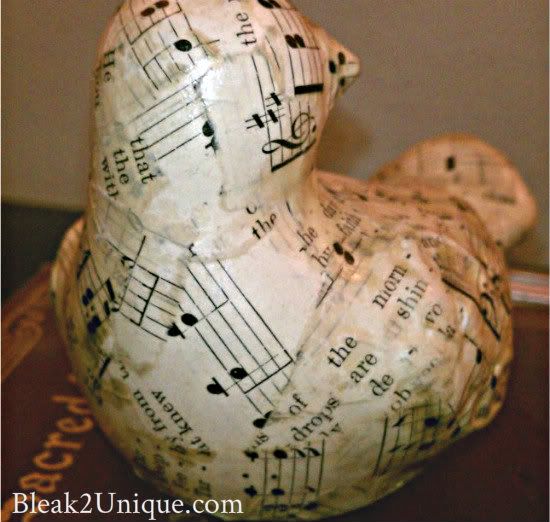 Still drying but lookin' good!
After drying they looked perfect. I'm lovin' the dollar tree! So here they are out for a day in the Spring sunshine...
My New Song Birds....
Now I am waiting for another free piano on CL so I can put my Song Birds to use.....NOT!! My husband is wonderful, but if I drag home another piano (yes I have done this before!), he will move to the garage (if he could find a spot :) !!!
Well, tell me what you think...Do you like the white version, the plain song birds, or the finished "aged" song birds? What have you made from the dollar tree?
I love all your comments, and look forward to hearing from you.....Have a blessed day!